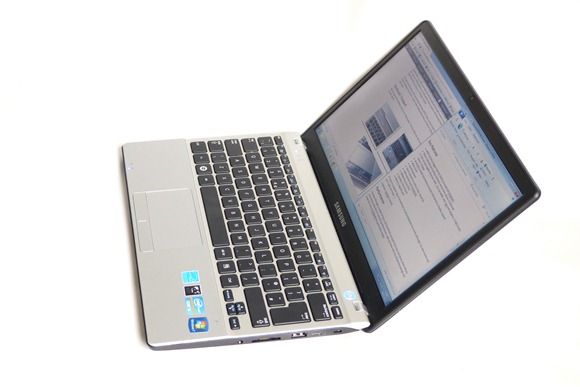 Before we get into the detail on the Samsung NP350 I need to make it clear that I bought the Core i3 (2.2Ghz) version in the UK for a pre-tax price of about £370 (pre-tax business purchase price that equates to under $600 in the USA) In the UK, Ultrabooks start at around £680. The price differential isn't so pronounced in other countries. E.g. In the USA, the Core i5 version of the NP350 is around $700 (where Ultrabooks start at $800) Having said that, the NP350 offers features that match, and in some cases beat Ultrabooks. I've bought the NP350 for use over the next months while i wait for the next wave of Ultrabooks and will be using it for blogging, video production, image editing, storage and as my day-to-day desktop.
Update: The original article had a battery capacity calculation error. Please see the correct figures in the battery testing section below.
Note: In the UK, the Amazon price is up by £100 now. Keep an eye out for offers.
Model tested: NP350U2B
Full specifications and information links in the database.