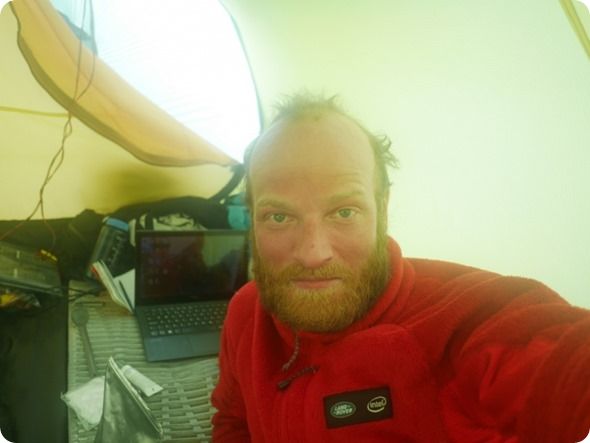 Remember back to IFA last September and my interview with Ben Saunders of the Scott Expedition? They've been walking for 102 days now and in 2 days they will have completed the 1800 miles that Sir Robert Falcon Scott failed to complete in 1912. This is an amazing accomplishment, not only for the two expedition members on the journey but for two Sony Vaio Pro Ultrabooks, solar panels, Li-Ion battery packs and a satellite internet link that has provided, for the first time, amazing photos, blogs and videos during  such an expedition.
Join me in counting-down the hours, the last 85 kilometers to the finish line and an amazing job well done.
Live tracking is available via Google Earth and the KML link on http://scottexpedition.com/tracking
We'll be setting up an interview with Ben as soon as we can in order to get the detail on the solar-powered Ultrabooks.