Bridging the Gap with the Ovi Store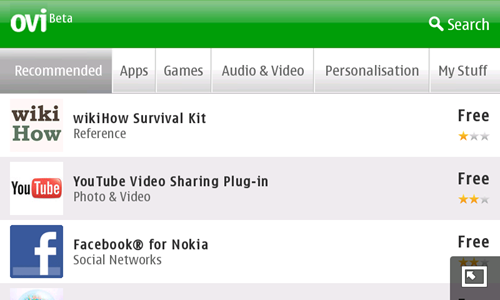 The N900 definitely has web compatibility as a secret weapon up it's sleeve, but they aren't leaving apps out. The N900 has been sold for a little while, and though it would have been better to see the Ovi store at launch, better late than never, as they say.
Nokia has just recently launched what they are calling the Ovi Store, which is the app catalog for the N900. The pickings are really rather slim at the moment but we'll have to hope that it can spur a little bit of development for the platform. I'm doubting that the Ovi Store's size will reach even that of Palm's WebOS app catalog (1000 or so apps), but I'd be happy to be proven wrong. Quality app development during this touch-friendly paradigm in mobile device computing would greatly benefit the N900.
Wrapping it up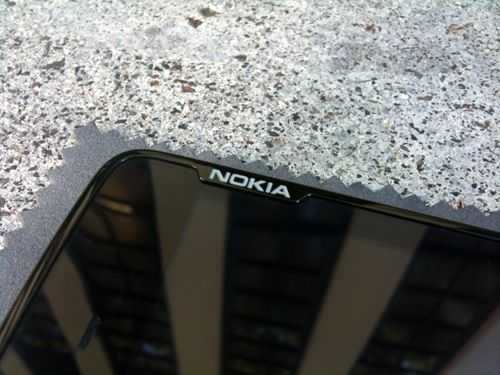 I know the Linux guys out there will hate me for saying this, but Maemo 5 and the N900 are the perfect example of why a highly closed-source product like the iPhone can be so successful. There is a level of oversight that might be annoying to developers, but it ensures that the end product meets the bar that has been set, and in the end, delivers a good experience to users.
There are some important changes that will need to be made to the interface before a device like this will become consumer friendly; mainly consistency across third-party applications. Hopefully Maemo 6 can do that for us, but at this point, I don't think that Maemo 5, in its current state, is ready for the main-stream. The N900 is quite pricey and I don't think really competes with some of the newer phones that are popping up because of it's lack of quality applications. The N900 will definitely fit great in someone's pocket who needs serious web browsing compatibility, or someone who wants to run Linux applications, but for the everyday consumer, I think the N900 still needs a good deal of polish and some app development.
Many thanks to Dynamism.com for making this review possible. If you can interested, you can shop for the N900 at Dynamism.