Performance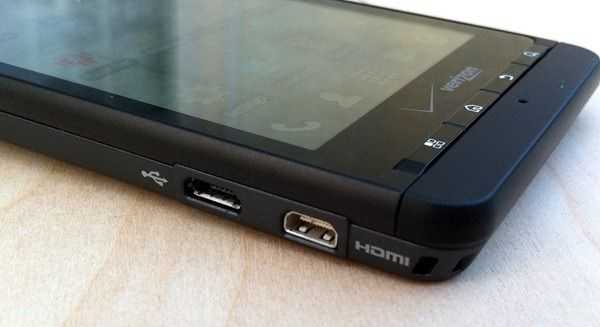 The Droid X feels like it's being marketed as a big, powerful, phone, and presumably the biggest and best that Verizon's "DROID inch line has to offer. This marketing unfortunately may not be all that accurate and Android 2.1 may be to blame.
The Droid X feels more slow than the iPhone 4 despite generally matching it in technical specifications. A more apt comparison may be between the Droid 2 and the Droid X. The Droid 2 feels a bit like the Droid X's smaller cousin (thanks to Verizon's marketing), but surprisingly, most tests are indicating that the Droid 2 is actually the higher performing of the two. Have a look at some benchmarks below: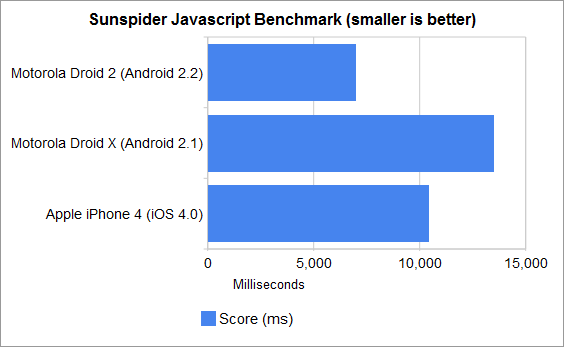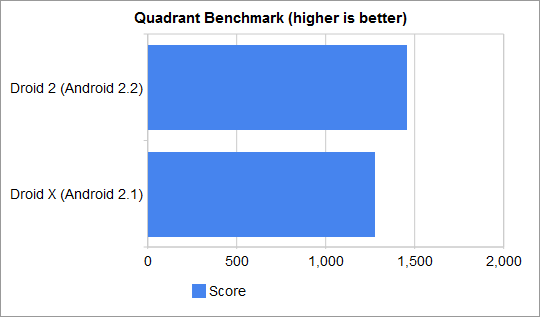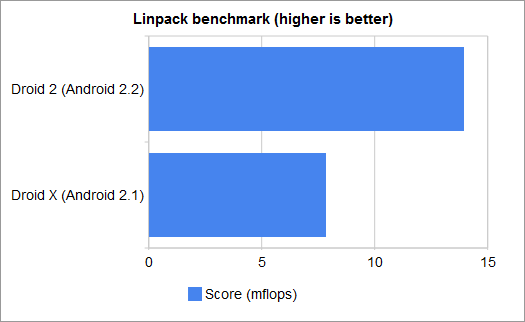 These numbers might make you feel that the Droid 2 is wildly faster than the Droid X, but in everyday use, this is not the case. The two feel about on par with one another with the Droid 2 having just a slight edge on performance if I had to pick between the two. There's no saying exactly how the Droid X will score on the above benchmarks once it gets some Android 2.2 action (which is rumored for some time in September).
Notification LED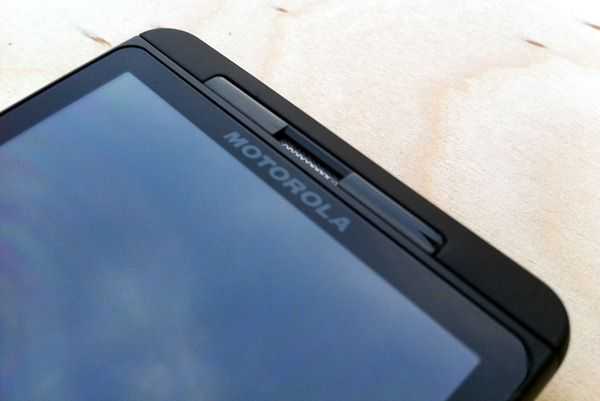 I wanted to be sure that I mentioned that the Droid X has a nice little notification LED to the left of the earpiece. The LED can glow in many different colors and will alert you of missed calls, low battery, new emails, new texts, etc. It's a simple addition to some otherwise complex hardware but it adds a lot of great functionality. It's nice to be able to see if there is something you need to have a look at on the phone without even touching it or unlocking it. This is one thing I'm particularly jealous of as an iPhone user.
Battery Life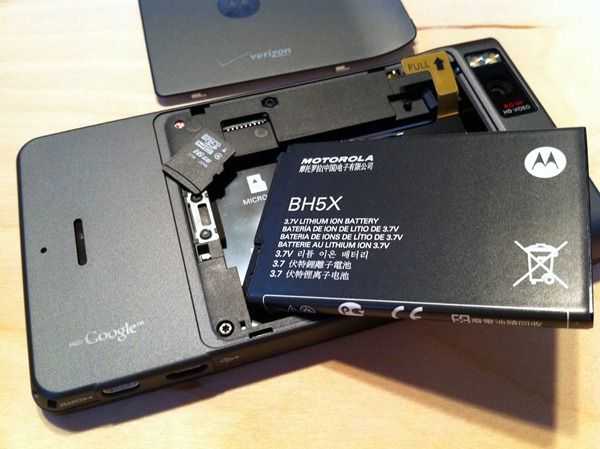 I didn't have a chance to do a formal battery test, but in my usage, I was frequently fearful that I'd run out of juice with the Droid X before the day ended (not a fun feeling). It may be the Droid X's large screen that seems to be causing it to run out a juice somewhat quickly, or maybe it's polling in the background for social networking updates for all of my friends (see the Widgets and Social Integration section below). I could probably tune my battery configuration to be less aggressive when it comes to fetching updates, but I like to be able to get them as quickly as possible.