We've just recorded Meet:Mobility Podcast 62. If you haven't tuned in, please do because JKK, Sascha and myself spend a long time talking in detail about what happened in mobile computing at CES and give you a good overview of the significant products we got to understand while were in Las Vegas. For me, the show brought me the biggest signal yet that the X-over is happening. That's X86 and ARM platforms crossing over in the mobile and personal computing space.
We've seen many indicators before now that ARM-derived processing platforms and operating systems were capable of personal computing tasks. I tested the Compaq Airlife almost  a year ago (Fully Reviewed in May) and the Tegra2-based Toshiba AC100 that I still have for testing is everything needed for a good smart-book / PC experience except the software build but there hasn't been a time when so many top-tier manufacturers have shown the same confidence by bringing out multiple X-over products. In that respect, CES 2011 is a very important year and I do believe that we'll look back and say, yes, that was the start of the crossover.

It will be a turbulent year or whirlwind activities. We're rising out of a depression and there's new confidence that risks can be taken. Many of the products we're seeing won't' succeed either due to being too early or by being side-swiped by other disruptive products.
Tablets came-of-age at CES 2011. The rising quality of devices and the number of top tier brands shows that there's a big enough level on investment now that the segment is unlikely to fail to produce multi-million sales. Estimates range up to 40m units for 2011 which will match netbook sales. I agree. 40m is achievable, especially as prices drop like a ton of bricks.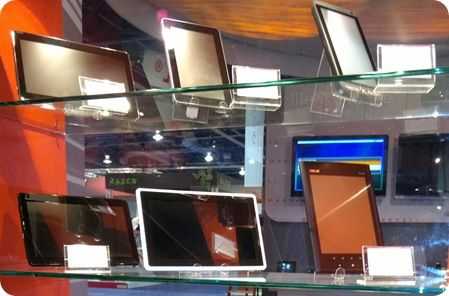 We're not just talking about tablets though. There are a whole list of products we need to mention.
Motorola Atrix. Taking the prize for most-talked about device at CES is this dual-core Android phone with a big battery and lots of connectivity. The laptop 'dock' turned it into a desktop that made people stop and think. This idea of modular computing is exciting but there are lots of issues to consider. I have a Tegra 2 smart-book running Android and while it's fun, it's not productive. Processing power is short of what is needed and the apps are limited. Despite a full Firefox build being available on the Atrix, the limits I've experienced on the Toshiba AC100, will also apply to the Atrix until Honeycomb and a lot of ISV investment, solve the problem. I also imagine the cost of that set-up to be getting close to $800 or more. Who's going to invest that much into a system that still won't do 100% of personal computing activities? There's also the issue of putting all your eggs in one basket. Smartphones have a tendency to get lost! The Atrix is a cool product and shows very clearly how desk-top computing will be possible with smartphone cores.
ASUS Eee Pad Transformer. Like the Atrix, this is a device aiming to be more than one computing solution. Unlike the Atrix, this one offers the tablet as the screen and computing core with a docking keyboard finishing off the 'smart book' look. The smartphone 'core' isn't so obvious and this isn't a device aiming to be totally convergent. In fact, it feels to me like it fits in with it's target audience in a more comfortable way than the Atrix. A consumer, coffee-table tablet with an optional keyboard for 'getting things done' sounds perfect for the iPad generation. With Android offering great in-cloud synchronisation, a two-device Android strategy could work well, especially as this product will get the important Honeycomb operating system update. [More info on the ASUS products at CES available here]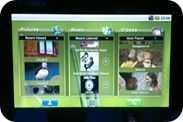 Gemtek. Highlighting the progress that Intel are making with their non-Windows platforms is the Gemtek Zeus. While the product is targeted as a media phone, it's worth stopping for a moment to look at exactly what's happening here. This is Android version 2.2 on an Intel Moorestown platform. That's an official Intel Android build (that is likely to become an official branch of Android) optimised for Intels always-on platform. The product is light, is said to have good battery life. It highlights just how close ARM and Intel products are in the mobile space – and this is just Intels first attempt!
OLPC XO-1.75 – One Laptop Per Child product was another win for ARM this week. Starting with an AMD CPU and then moving to VIA, another X86 CPU, they have now switched over to a Marvel ARMADA 610 ARMv7 core for the XO-1.75 which should go into production in mid 2011. The difference in battery life is likely to be very significant because in the past, they were using relatively old X86 CPUs. Always-on, screen-off standby is also now possible. It will be important to see the performance too. Compared to the very old AMD Geode CPU that was used in the original, there shouldn't be any noticeable difference at all and yet the power envelope has been cut from 5W to 2W! There's an interesting video available on this here. OLPC CTO Edward J. McNierney says in the video that the performance is now better!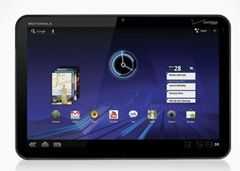 Honeycomb – Finally, the gun has been fired for a true large-screen version of Android. This is likely to be a branch of Android that will run parallel to version 2.x but the important thing is that it signals Googles commitment which, in turn, with give ISVs the confidence to invest in larger Android application projects. Serious productivity apps, video editing and 'HD' versions of existing applications. Motorola and Nvidia were the big winners as they have been chosen to provide the reference hardware and product. Soon after the Xoom launches you can expect to see more Honeycomb product announcements that will roll in the second half of 2011.Finally, we could see a productive 'smart' book although don't forget that Intel will also be involved here. Honeycomb on i86 is announcement I expect to hear about soon.
Windows and Office on RISC SOCs. This was a huge announcement that gives ARM partners a reason to take a Cortex A15 license if they haven't done so already. I'm not expecting to see a mobile product drop out of Microsoft onto ARM but again, it gives ISVs reason to create ARM versions of applications. That effort could spill over into Honeycomb-related work too. Interestingly, it puts Adobe in a great position as a runtime that will work across all of these platforms and operating systems. They could find themselves being used as an important bridge. Timescales for Windows, timescales for drivers, timescales for ported software are all in the 2-5 year timeframe although X86 emulation could speed that up? Developers could be given virtual ARM SDKs to aid development work which would explain why Microsoft took a full ARM license this year.
One of the interesting things about Windows on ARM is that, finally, it will give everyone the ability to benchmark ARM against X86 in like-for-like products. My money is on Intel having the processing power advantage and ARM offering battery life and price advantages. Differences, however, are likely to be minimal and it could all be decided on value-add features like security, wireless integration and application stores. OEDs are the ones that will make the decision here.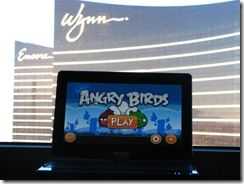 Angry Birds on AppUp. Angry Birds migrated from ARM to X86 this week as Intel announced that the popular phone game was available on their AppUp store. That makes it available to some 100 million netbook and notebook customers and will have driven a large number of installations of the AppUp store that doesn't yet come pre-installed on netbooks. Clearly Intel have bought-in the app to drive adoption but even so, it's great to see and it won't take many more of these wins before AppUp starts to drive its own adoption. Video demo here.
I was surprised not to hear any news concerning Windows 7 Compact. Microsoft still don't have a consumer internet device operating system for the 4-10 inch segment. What's going on there?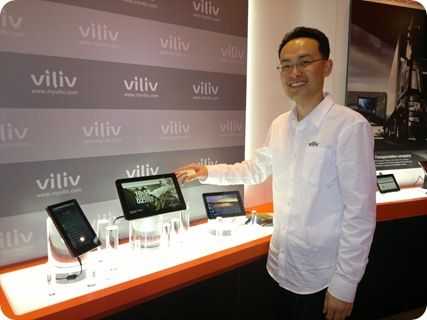 Intel's Oaktrail surprised me at CES. I saw a number of WIndows-based products that were significantly smaller than I expected and had logner battery life than I expected. At least the claims of battery life seem to be good anyway. Viliv, a company that has both an ARM/Android and Intel Oaktrail/Windows product in the same 7 inch screen casing proved that parity has almost been reached. The X70 Slate is some 35% lighter than the previous model and even increases the battery life from 6 to 6.5hrs. I can't wait to see the performance on both Intel and ARM versions. The Samsung Gloria/PC7/TX100 was also an interesting product in terms of technology, size and battery life on Intel. Ocosmos are also working on an Oaktrail device. It's tiny!
Nvidia announced project 'Denver' which aims to bring ARM to the desk-top. [More info] I suspect this is a Cortex A15 project and won't see the light of day until 2013 but once again, there's the confidence and investment in a crossover product. These are hugely expensive projects so the message is clear now – the risks are low enough and potential gains are high enough to get these projects underway.
Finally, there was another signal that crossover is starting to happen. I used a Galaxy Tab A LOT at CES. Wifi and 3G internet was hard to come-by but as my PIM, note-taking device, map and Twitter device it worked perfectly and preserved my phone battery , a Nokia N8, for photos and those voice-type things some people do! SMS were also handled on the N8. The netbook was with me most of the time and, like now, there's no easier way to get a lot of text in a blog and video edited and posted. For bum-on-seat activities, I still need Windows but I surprised myself just how much I used the tablet. You'll see me use it a lot more at MWC next month.