The MSI Windpad 120W is the Cedar Trail version of the Windpad U110W – an AMD Fusion device.  We reported on the 120W in June where it showed at IFA with a Cedar Trail 1.86Ghz CPU. We saw it at IDF a few weeks ago and it had a low-power platform inside. We had the chance to give it a few tests.
The Windpad 120W shown at IDF used the Intel Atom N2600 with 32nm CedarView-M with dual-core, 2-threads per core (contrary to specs) and 1.6Ghz clockrate. The PowerVR SGX545 graphics operates at 400Mhz and forms part of the GMA graphics unit. The TDP is 3.5W and it is coupled with a communications chip (NM10) that uses 1.5W.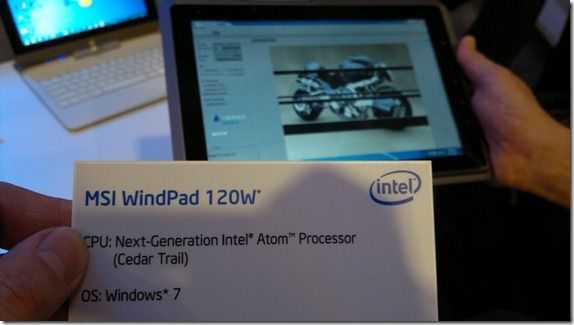 We only had time to do some CPU and battery tests but in Cinebench R10 we get a good idea of the CPU performance. A multi-core result of 1507 matches Atom N550 and very closely.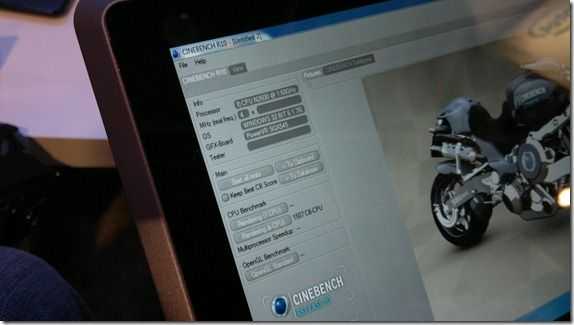 The 120W comes with 2GB of RAM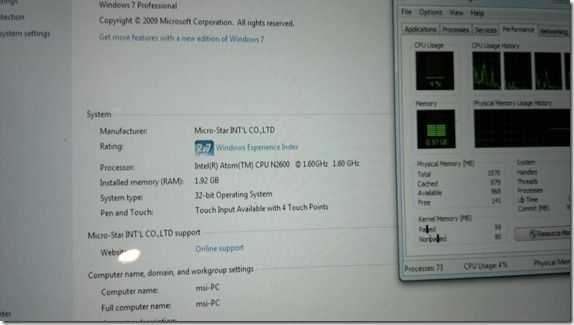 And after a good 10-15 minutes of testing, we saw over 4hrs left on the battery (97%) which is an indicator of working time. Given the low TDP of the Cedar Trail platform we expect it to idle down well to add a few hours to that.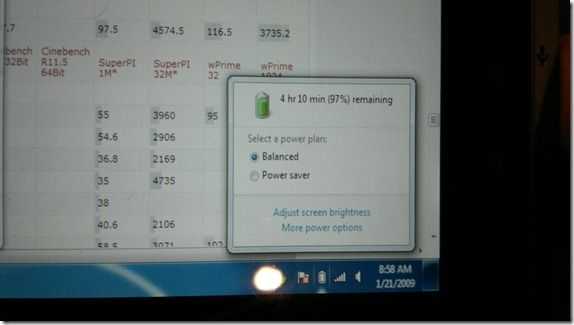 One thing we still haven't worked out is the screen resolution although the 110W has 1280×800. If that's the case, this could make the perfect entry-level Windows 8 tablet.
MSI WIndpad U120W–Cedar Trail Tablet
Still outstanding from Cedar Trail tests are definitive 3D graphics performance tests. We've seen an indication that the N2800 with the graphics clocked at 650Mhz will be twice as good as the graphics on the Pine Trail generation but remember, the N2600 graphics are clocked lower. Don't expect anything ground-breaking here.