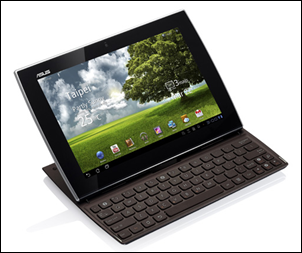 Asus has finally gone and officially put the Eee Pad Slider up on their site.
The Slider may as well have been official for a long time as it's seen more hands-on time than some devices that are actually available!
In addition to a few bits that are confirmed on the official page — the device shipping with Honeycomb 3.1 and Polaris Office for productivity work, weighs a hefty 960 grams! — there are a few strange bits as well.
For instance, Asus is either missing the point of social networking completely, or perhaps they prophetically understand it all too well. One of the sections that talks about the keyboard begins like this:
You can easily record and share every moment of your life, anytime and anywhere.
Does this strike anyone else as a bit creepy? I'm sorry Asus, but that's not exactly what I'm looking to accomplish with the Slider.
Then there's a set of visual instructions that I uncovered in the manual of the device that show a rather hilarious way to open the device (I can only hope this isn't how you actually have to open it):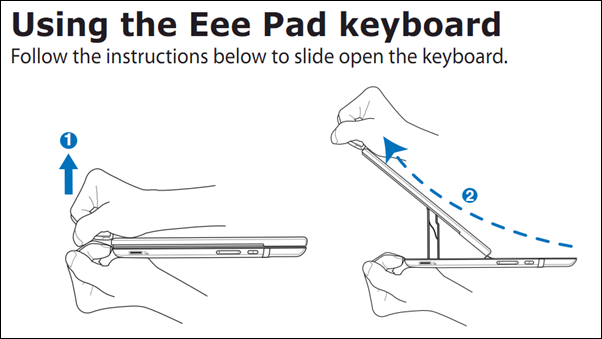 Anyway, it would be nice if Asus would just slap a price on this thing and let people start buying it! We've been waiting since it was introduced at CES 8 months ago!
via NetbookNews