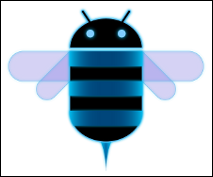 According to our pal Jenn over at StreakSmart, the WiFi-only version of the Dell Streak 7 is set to receive an official update to Honeycomb next month.
Details haven't emerged yet, such as which specific version of Honeycomb will be used and whether or not it will be customized or left stock. Jenn says the the update is expected to greatly increase the battery life of the device.
This is great news for Streak 7 owners, but it only applies to the WiFi-only version of the device. Apparently T-Mobile's 3G/4G variant, which StreakSmart points out was recently discontinued, may never receive the update.
An alternative option to acquire Honeycomb is a custom ROM which is an unofficial software release that can be installed to your device if you've got the skills necessary. Jenn has a link to that ROM on her original post, go check it out.
Are you a WiFi-only Streak 7 user who's excited for the Honeycomb Upgrade? Or perhaps a T-Mobiler who's angry that your device wont be updated? Let us know in our Streak 7 forum.