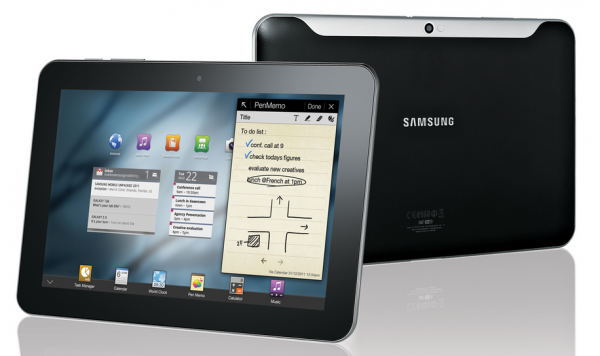 The Galaxy Tab 8.9, obviously the one with the 8.9 inch screen as opposed to the 10 inch, has appeared in a hands-on video from Germany, courtesy of NewGadgets.de. It's met one of Samsung's key requirements too: It's thinner than the iPad 2.
We're looking forward to seeing what customizations Samsung includes with Honeycomb as the adjustments Android 2.2 on the Galaxy Tab 7″ were actually very well done. You can already see from the video that the Android buttons at the bottom left of the screen have been adjusted to be more visually intuitive which indicates that Samsung is heading in the right direction in this front.
Interestingly without much press or fanfare here in Australia, Vodaphone are now selling the Galaxy 10 inch 10.1V [product page] model for $729 AU ($777 USD). I haven't been able to test one as not all stores have stock and the ones that do don't seem to have many.