It feels I've waited years for a consumer-grade docking solution that includes a graphics card. The Acer Graphics Dock a, theoretically, universal Thunderbolt USB-C graphics dock (Nvidia GeForce, details below) brings it all together and while 300 Euro sounds expensive, it's a good start for a consumer-grade docking station and shows the way for the future of dockable ultramobile PCs. Acer Graphics Dock hands-on at the end of this article.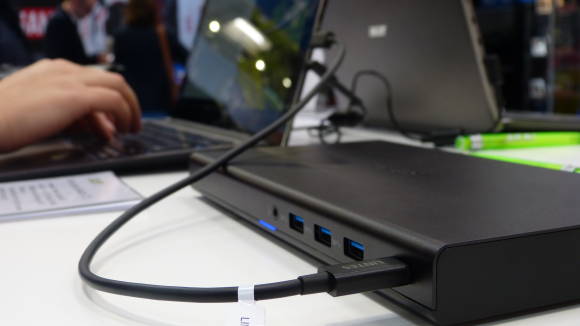 Update 15 March: I quoted a GTX 940M in the video. That information is incorrect as there is no GTX 940M. We're currently trying to confirm leaked information that shows a GTX 960M inside. That makes more sense and could take it from 'low settings' to 'medium settings' PC gaming.
Update: Confirmed by Acer: It's a GTX 960M inside.