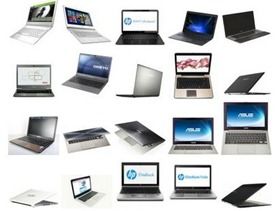 What a depressing, and somewhat embarrassing set of news items we've seen for Ultrabooks on the Web this week.
You may have noticed that there hasn't been much interesting Ultrabook news this week and as we hit summer holidays, silly season starts. Stick with Ultrabooknews for a more sensible take on whats' going on because journalists, no, juniors employed to cover summer holidays are fed with news items and hints and it usually ends up looking cheap.
"Hey, IDG published a report on the PC market. There's a few mentions of Ultrabooks in it and it looks bad. Send some provocative copy to the editor because page views are down." Junior writer ends up with pieces that get edited to this, this and this.
Fact 1 – There are no Ultrabook sales numbers available, only best guesses.
Fact 2 – Ultrabook sales started in June – the last month in Q2.
Where does Fact 2 come from? Us. We've got more too…