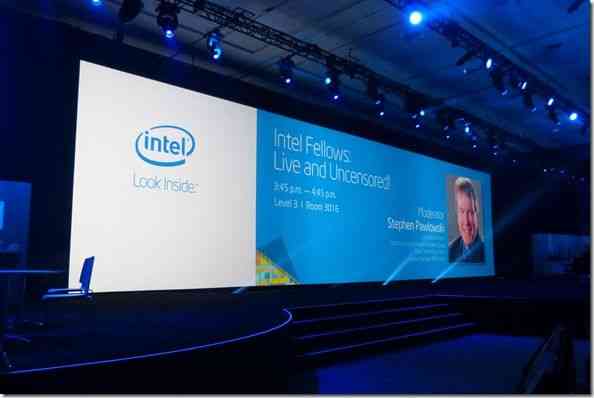 We're expecting Baytrail products to show this morning. We'll hear about Ultrabooks and we'll hear about Windows and Android mobility.
This article will update with relevant pics and information as the keynote progresses. (Start at 0900 San Francisco time)
0900: starting.
I think we just heard a new 'bong bong bong bong'
First up is  Doug Fisher who sets the stage.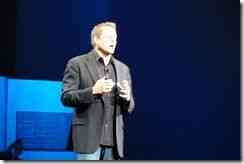 Hermann Eul will now go into details….
Smartphones….we want more. "It all starts with great CPU"
The Silvermont Core….
"Spans an Ultra Dynamic Range"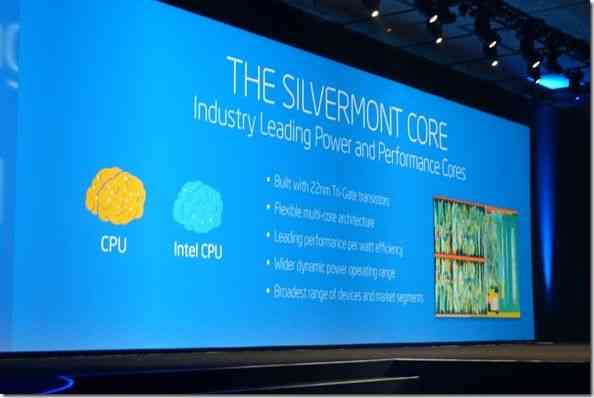 Announcing  Bay Trail.
Next generation of Intel multi-core. Intel HD graphics.
"Ample" performance.
Advanced imaging capabilities.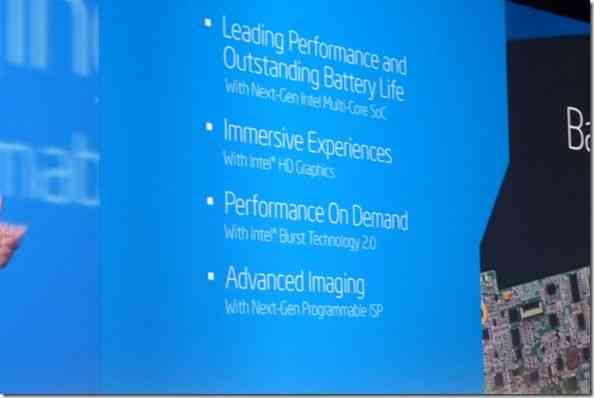 Asus announce T100 Baytrail Transformer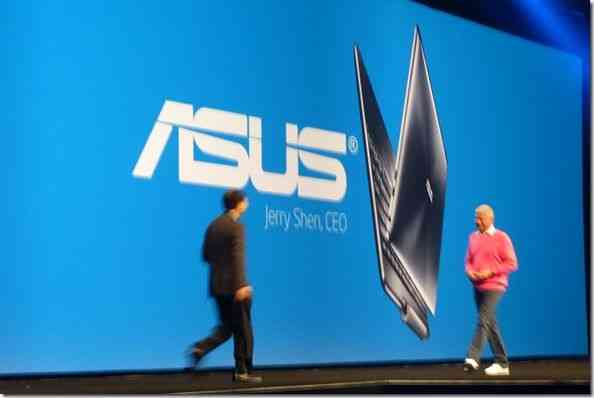 HD display. over 10hrs of battery life.
"Perfect for productivity."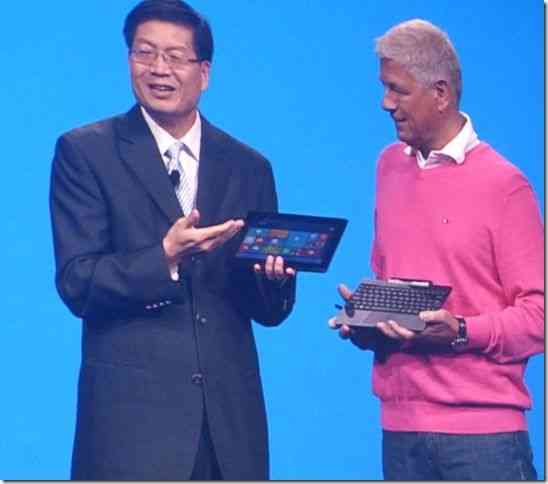 [Update: Pic from post-event Q&A]
Hermann: Baytrail wonderful for mobile gaming.
It's demo time… Online shopping.
Nice avatar and measurements-based online shopping demo. Animated catwalk rendering impressive.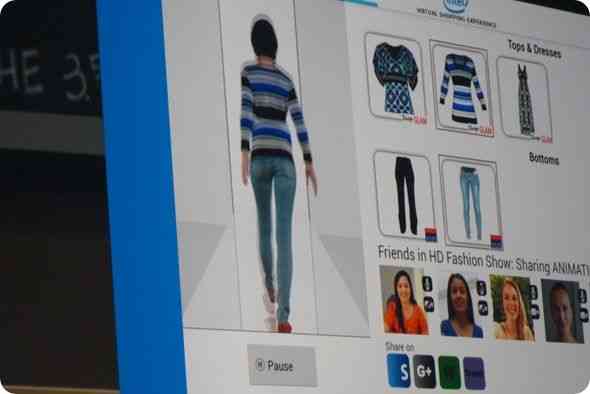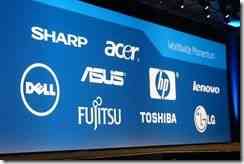 These manufacturers will release Baytrail based products.
Dell. Windows 8 8-inch 'Venue' Windows devices.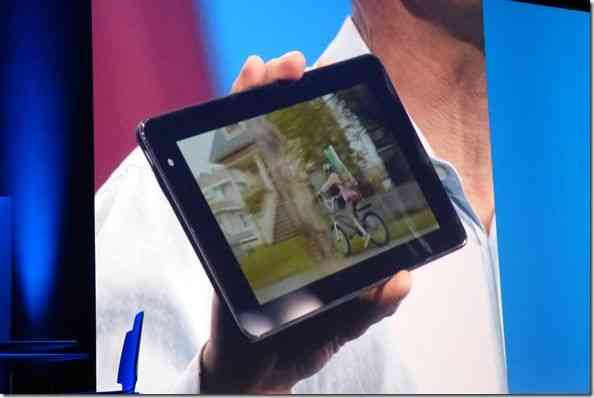 Branding – Venue – a range of products launching ni October.
What comes next….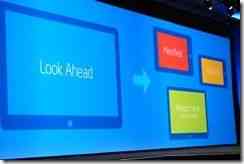 We just had a lightshow….
Next up, Kirk Skaugen….
New 2-in-1's coming.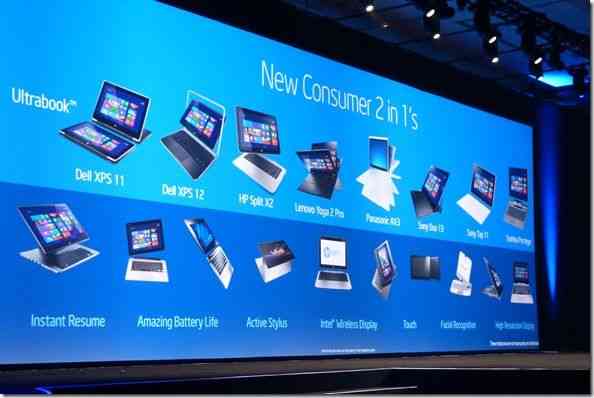 Prices down to $349. Clearly Ultrbooks and BayTrail deivces mixing in this sector.
Sony Vaio Duo 13. Dell XPS 11, Sony Vaio Tap 11, Dell XPS 12 get a little demo. All info on these over at Ultrabooknews.com
Time 10:00
Tami Reller from Microsoft now on stage…
"Big fans of the category"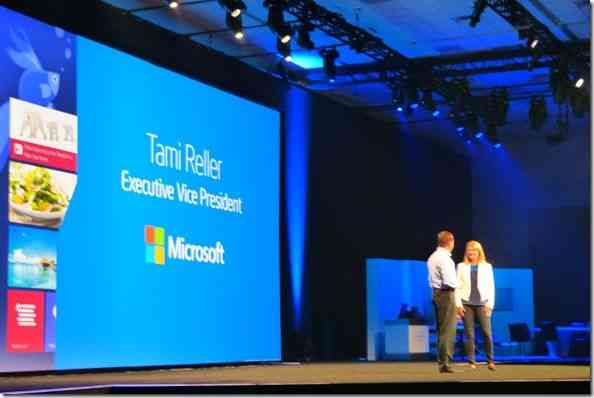 Windows 8.1 RTM released to developers yesterday.
2 million downloads from MSDN so far.
Windows 8 momentum. August "highest amount of activations in the history of Windows 8."
Apps: Facebook, Foursquare coming. 8.1 will help the apps ecosystem.
VPro Ultrabooks and 2-in-1.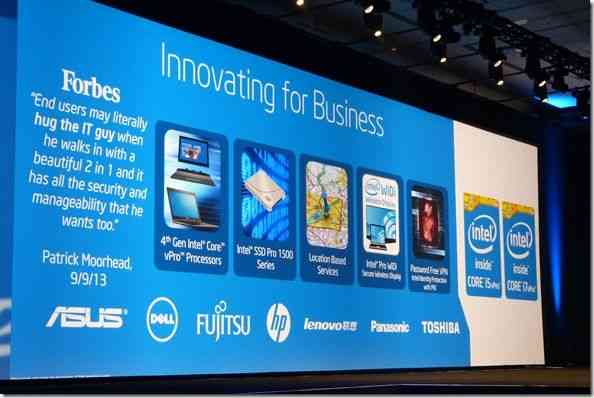 SSD Pro 1500. NGFF form factor helping to reduce time of disk encryption.
Intel Pro WiDi announced.
BMW on stage talking about Intel in their cars. Traffic info, etc. Also talking about IT infrastructure. [time for a break….]
50000 VPro Ultrabooks will be distributed internally at BWM.
Baytrail M and D…
140 design wins across this sector. Non touch clamshells down to $199 2-in-1's down to $349
Branded with Celeron and Pentium capability.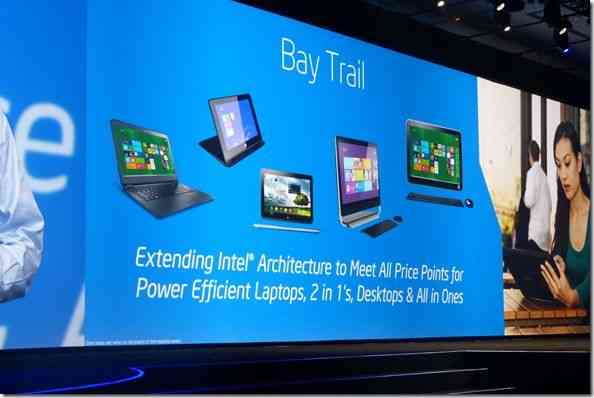 What's coming in 2014…
Broadwell 14nm systems….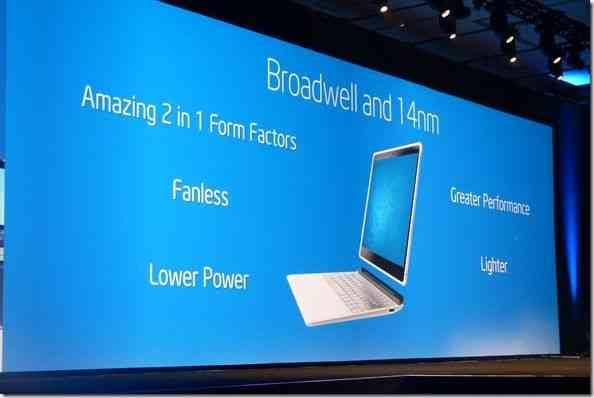 30% power reduction for the same performance level on Broadwell
Perceptual computing being integrated into frames with 3D cam capability.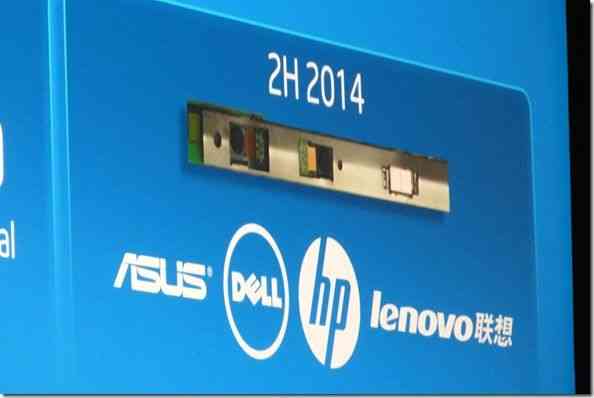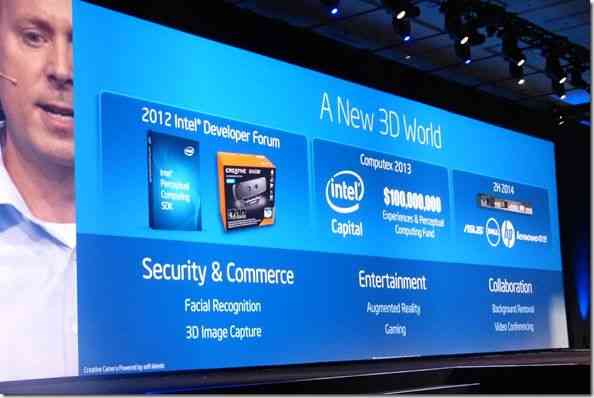 Kirk closes with a slide about developer opportunity.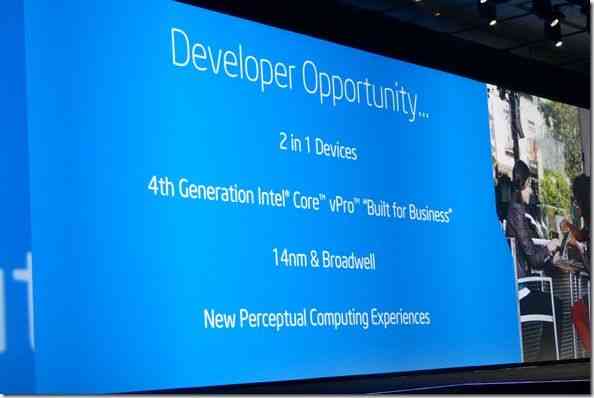 Doug Fisher back on stage…
Skyrim with touch overlay shown…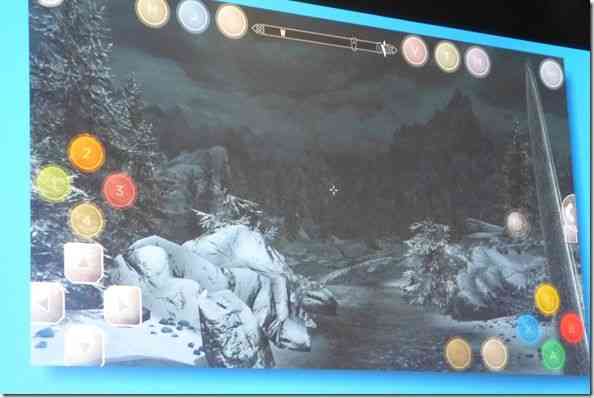 Doug plugs IDZ – Intel Developer Zone. Online resources for developers.
Google announcement coming,….? Google flashes up on screen.
Android optimizations highlighted, NDK bridging technology, tuned Dalvik Runtime, optimized drivers.
Highlighted: Tools for Android.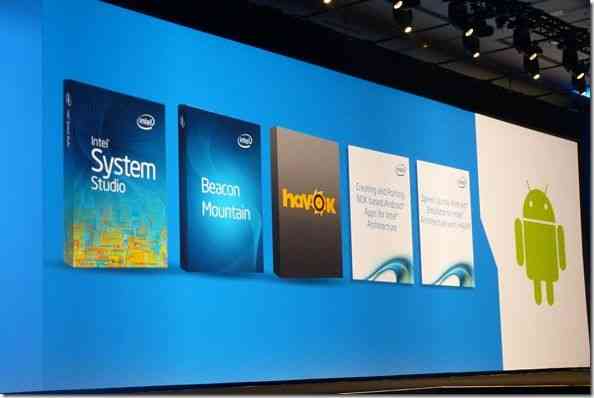 New Chromebooks coming on Baytrail.
hp 14 with optional 4G
Acer, Toshiba, Asus Chromebox
Improve battery life by 50%
Coming for Holiday.
Google on stage. Sundar Pichai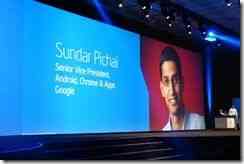 Latest version of XDK for HTML5 announced. Doug talks about cloud combined with XDK and promotes IDZ again.
Keynote finished.
Update: Baytrail tablet pics. (Post Keynote event.)