I'm a big fan of Weave, Mozilla's sync technology and i inchm interested in Firefox too. Putting the two together in a mobile device is just mobile web heaven!
Mozilla are here at the Maemo summit and are presenting information on Fennec, the weave, plugin and awesome bar-enabled mobile browser. Click the images for larger versions.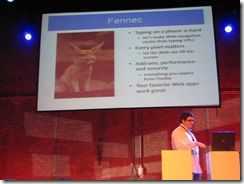 The awesome bar helps reduce typing once it's populated with history and search results. Weave adds instant-history to that.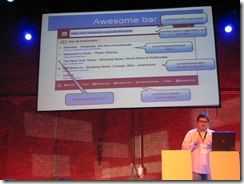 Pull-in side-bars keep screen space used for the web page.
tabbed browsing and memory management along with image icons help use multiple pages simultaneously.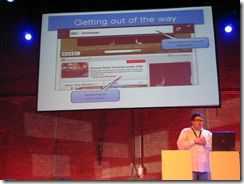 One of the biggest features of Firefox – add-ons. Add-ons will be supported and Mozilla are working on improved memory management and security in this area.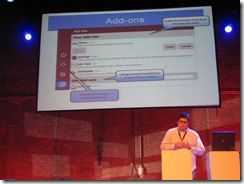 Weave. Ties together configuration and history from desktop and mobile PCs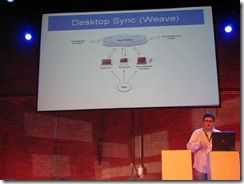 Beta 4 is out already (and will be in the Maemo 'Extras' area on the N900 very soon.
Full version will be available before the end of the year for Maemo 5.