LG Revolution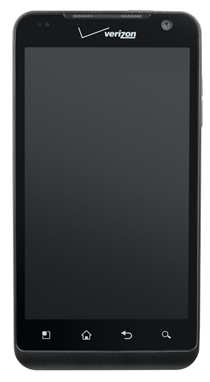 The LG revolution doesn't quite rank up there with the HTC Thunderbolt and Motorola Droid Bionic in performance, but we're hoping that it will emerge as cheaper option for those looking to get their hands on a 4G capable smartphone.
Specs:
Though it might not feature an 8MP camera or a dual-core Nvidia processor, the LG Revolution will have an identically sized 4.3" capacitive screen at 800×480. I can't nail down an official CPU figure, but we're likely looking at a typical 1GHz Snapdragon processor with 256MB or 512MB of RAM. Here's what we do know:
Android 2.2
4.3" screen @ 800×480
5.0MP rear camera with flash and HD recording capability (likely 720p only)
Front-facing camera (official resolution is not specified, though it's likely 0.3MP)
WiFi b/g/n & bluetooth 3.0
Mobile hotspot capable (for 4G data sharing)
HDMI-out
16GB internal memory with MicroSD slot for expandable storage up to 32GB
Hands-on:
The LG Revolution was also available for a preview at the most recent CES, and PhoneArena.com spent some quality time with the phone:
.
Next Up: Samsung 4G LTE Smartphone