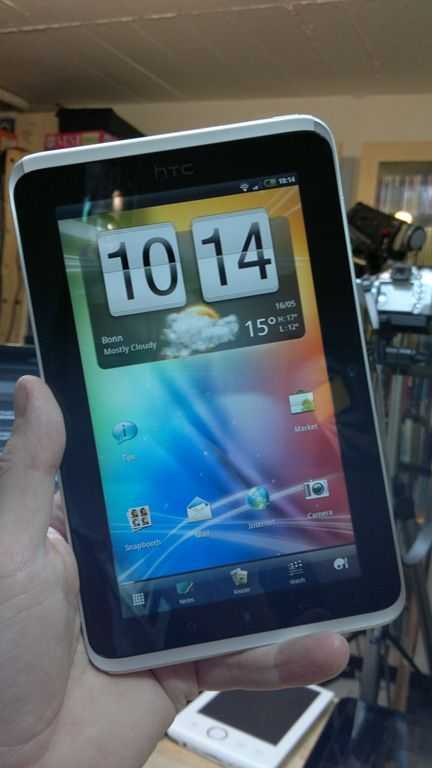 The HTC Flyer was reportedly on sale today at Best Buy for a mere $99. This would have been an excellent price for the WiFi-only version of the HTC Flyer as the 3G variant began retailing at a whopping $529. I was immediately suspicious to see that the $99 price tag wasn't an on-contract price, and that suspicion appears to be warranted.
According to Droid life, the drop to $99 was an error in Best Buy's pricing system, and it will be fixed shortly. Best Buy hasn't said whether or not they'll be honoring some of the orders that went through, but I'm seriously doubting it (sorry folks).
There is a silver lining here though. The HTC Flyer's active-stylus, which is sold separately, appears to be on sale for real. The price has been slashed 50% from the original pricing, down to $39.99 from $79.99. There is a chance that this stylus-sale is also in error, but it hasn't gone 'out of stock' according to the system, and Best Buy has only mentioned that the SKU specific to the HTC Flyer was the one that was listed incorrectly. So at very least, if you didn't pull the trigger on the stylus at launch, perhaps you can pick it up for a more reasonable price now.
If this non-sale has sparked your interest in the Flyer, the first Android tablet to feature a dual finger/active-stylus sensor, Chippy has had lots of hands-on time with the unit that you'll want to check out. If the active-stylus concept intrigues you, you'll want to know that the HTC Jetstream (10″) and Evo View 4G (7″) all support the stylus. Additionally, Jerry is currently running a series on the Lenovo ThinkPad Tablet which is 10″, runs honeycomb, and also comes with an active-digitizer screen for smooth and accurate digital inking. See the latest installment here, and stay tuned as he's got two more articles on the way.