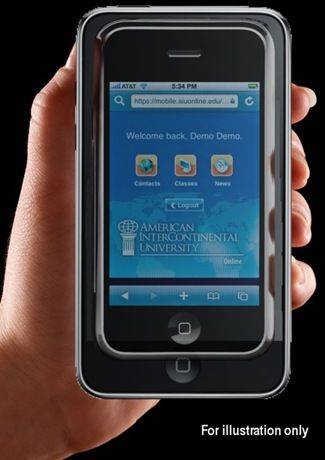 None of the Apple Tablet rumours up until now had interested me. A 9 inch, 10 inch or 12 inch slate just doesn't excite but he latest rumour from Business Week does.
Apple has developed prototypes of two different tablet machines—one that resembles a large-sized iPod and boasts a 6-inch screen….Apple's tablet may cost as little as $679, Doherty says. Then there's the Apple software mystique. "Apple has a real opportunity to take the magic of the iPhone interface and give that more real estate to do the tasks," Kay says. "It's an iPhone, but bigger. It's something that you know, but bigger."
For fun I'm going to assume it has the hardware and software I previously talked about in my iPod Plus predictions article.
Hardware:
CPU: 800Mhz Cortex A8. Proven. Available. 2-4 times processing power improvement. ARM and partners would put a lot of effort into this to showcase their new products into new segments. Update: It's already used in the iPhone 3GS.
GPS module and an electronic compass (needed for auto and pedestrian navigation)
Enlarge the battery to 150% and make it removable. (Due to increased usage model)
Data-only 3G module. Unlocked.  (No voice to avoid it cutting across partner products and to ease a global rollout through carrier deals.)
Improve video and 3D co-processing to enable a step-change in capability in these areas.  (HD 720P and re-stimulate the existing developers to enhance their games and make 2nd versions)
Screen/TV output (digital)
Mid-range built-in webcam
Good storage. 16GB-64GB storage options.
Include an FM transmitter and receiver. (In-car use)
Weigh no more than 300gm. Challenging but possible.
I currently use three devices regularly. My N82 (for email and RSS reading) my Viliv X70 (for lazy-boy surfing, navigation, online video and some IM and social networking) and my Fujitsu Loox U/B50N (for much the same as the X70 but it's the one I take when I leave the house just in case I need to do more typing. I use online applications for blogging and word processing) A 6 inch iPod Touch would probably replace both the X70 AND the Loox.
Lighter and smaller than both the UMPCs I use regularly.
Better on-screen keyboard than X70. Comparable with Loox keyboard input speed.
Research purposes
More fun than an XP-based device
Easy Access to TV, Video, Podcasts via iTunes
Games
New scenarios such as augmented reality and other location services
More stylish
Use as coffee-table newspaper/digital frame
Navigation capability (probably at a cost though)
Video playback around the house (flash is important here and a potential show-stopper)
Ebook reading / Online reading
Potentially longer battery life
A 6 inch Tablet wouldn't really be a traditional productivity-focused device like a ultra mobile PC is but more of a high-end MID. Much more personal and using leading edge Web2.0 methods to get things done. It would really suit the way I work and given 3G and multitasking, $700
Risks and problems:
Flash
Keyboard
Browsing Speed
Multitasking
Cost in Europe
New MID products being launched
We've discussed this before and many of you had some excellent comments. Bluetooth stack was a common worry along with keyboard and the browser which some of you think should support plug-ins as well as flash. Some of you wanted remote desktop support too. We've talked about resolution. 1024×600 or 800×480? 800×480 would be OK for me. How do you feel now that the iPhone 3GS is out and there are other products on the market? Would you prefer an Android-based device?
Fingers crossed for a September surprise.