App Menu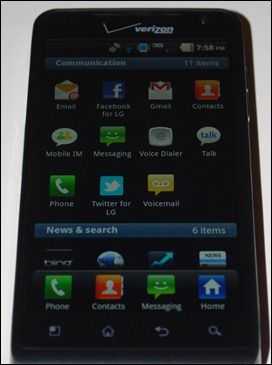 The App Menu holds all of your applications and is accessed by hitting the 'Apps' button in the dock.
By default you'll get a 'category' view with apps sorted into various sections. You can edit these categories by hitting the menu button while in the App Menu then pressing the 'Manage category' button which will let you move the categories around and rename them with ease.
What I would recommend however is that you skip the need to manage categories and instead hit the 'List' button to neatly sort all of your apps alphabetically, which I find far more useful than the category view, especially because they put a handy alphabet on the right side of the screen which allows you to quickly run your finger down it to get to the apps that start with the letter that your finger is resting on.
The category view isn't all that bad, but it does require management. The thing that really turned me off of the category view is the strange way that the scrolling works inside the App menu. Each category has a title bar at the top, and you'd think they would have designed it so that when you are flicking through the categories, the title bar would rest at the top of the screen so you can see which category you're in. Unfortunately it doesn't work this way and half the time you end up with a category that is half way off the screen, obscuring the title bar.
You can easily uninstall apps from the App Menu which is much nicer than digging around through the settings. To do this just hit the menu button while on the App Menu and press 'Manage app'.
Keyboard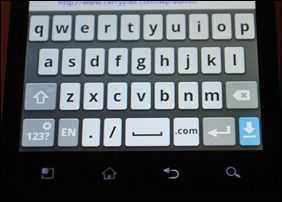 The Revolution's keyboard is Swype by default, but that keyboard takes far too much attention to use, in my opinion. Fortunately, you can switch between Swype and LG's default keyboard which is actually one of the most responsive keyboards that I've used on any Android phone. The vibration is quick to respond as well, giving you good tactile feedback.
Unfortunately the auto-correct is incredibly stupid. It's really a shame that this highly responsive keyboard is thwarted by poorly designed auto-correct. Sure, you can turn it off, but then you'd end up spending more time fixing mistyped words than it's taking the US to fix their budget.
The auto-correct is about as dumb as it could be and that makes it extremely frustrating. For example, if you accidentally hit the space-bar in the middle of typing a word, then you hit delete to go back, the auto-correct doesn't understand that you are continuing to type a half written word, and instead will begin to suggest completely new words based on the few letters that you are adding on to the earlier half-word.
I'd definitely suggest shopping around the Marketplace for a smarter keyboard.
Social Network Integration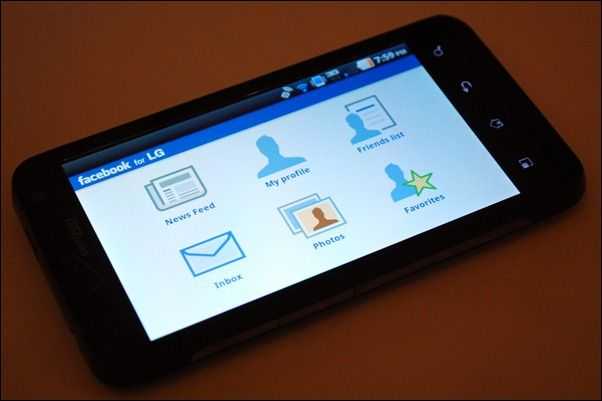 LG has included two proprietary apps to facilitate you're interaction with Facebook and Twitter. If you've read my reviews before, then you know where this section is going…
The 'Facebook for LG' and 'Twitter for LG' apps are just awful. Worse yet, you can't uninstall them!
I see absolutely no reason to use these two pre-loaded apps over the official Facebook and Twitter apps that are fortunately installable from the Android Market.
The 'for LG' apps lack major features from both Facebook and Twitter and are often extremely slow to load data or just buggy all together, occasionally crashing. Not to mention that they can't be updated through the Android Marketplace like a normal third-party app (because they don't exist on the Marketplace), so the only time you'll see updates is when the phone receives brand new firmware from Verizon or LG (a rarity). This means that when Twitter or Facebook introduces some cool new feature or important security bugfix, you'll likely never get access to it.
Do yourself a favor and just download the real Facebook and Twitter apps from the Marketplace. It makes me sad to know that there is a large group of people out there who don't understand the difference between these included apps and the real ones that come from the Marketplace (same logo and all so I don't blame them) and will be inevitably stuck using these crap apps (crapps for short?). Why LG even includes them is beyond me.
Netflix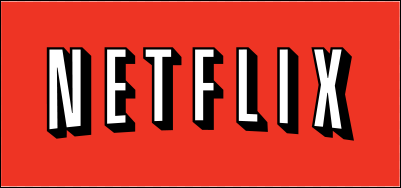 The LG Revolution is included on a short list of devices that is capable of streaming content through the Netflix app. As you'd expect, the pre-installed Netflix app will let you login and watch any content from Netflix's instant play library. The application is clearly not optimized for the Revolution's 800×480 screen as you can see from blurry icons and thumbnails, but fortunately content plays back with no issues. The big 4.3 inch screen makes watching TV shows reasonable, but I personally wouldn't want to sit through a whole movie, particularly because the streaming quality is not great, but it's passable. Side-by-side comparisons using the same WiFi network between Netflix on the Revolution and Netflix on the iPhone shows a noticeable increase in quality from the iPhone version which is a shame. Still, if you're already a Netflix subscriber, you'll likely make use of this app on the go, especially because streaming over 3G works with no problems and doesn't seem to detract from the quality at all, as long as you've got decent throughput.
LG and Verizon are actually running a promotion right now which will give you 3 months of free Netflix if you pick up the Revolution before August 28th, which is pretty cool. See details here.