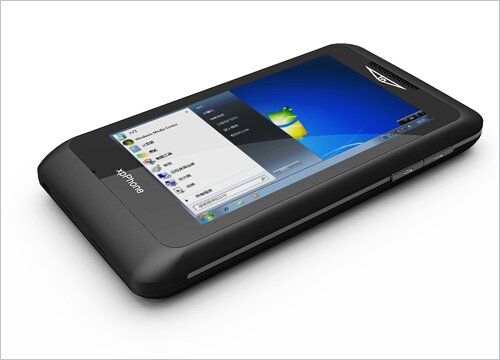 It looks like the XPPhone guys are at it again with their ultra-converged solutions. This time a 4.8″ mini slate 'phone' running on a 1.6Ghz Atom platform.
Not much information is given in the press release regarding specifications but given that all the Images are renders, this is likely to be something for 2012, and a rather niche market given that the weight and active standby time on this 'phone' is going to be restrictive.
We doubt its a Medfield phone but we'll keep an eye on this one as a Viliv S5 alternative. In the meantime, enjoy the press release!